Great Lakes Grand Discovery
on Ocean Navigator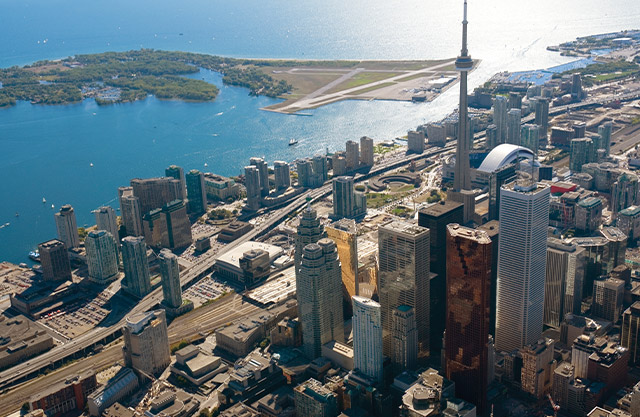 City skylines ebb into lazy lake shores as we sail beneath empyrean ether. Marvel at the singular beauty of Michigan's Upper Peninsula and the southern Canadian coast. Mackinac Island tenders a peace rarely found on the mainland. Niagara Falls inspires awe at every visit. These bounties and more await when you step aboard. On special September 2022 15-day sailings, guests can enjoy overnight stays in Mackinac Island and Toronto.
About American Queen Voyages

The mighty rivers of the United States of America once served as the great highways of early exploration and inspired dreams of discovery. Today, American Queen Voyages re-creates the same sense of wonder, excitement and inspirations with all the convenience and comfort of modern luxury aboard the most elegant riverboats in the world, the
American Queen,® American Empress,® American Duchess™
and
American Countess™
. Traveling in the wake of legends, guests are transported to an era
...
| Day | Port | Arrive | Depart |
| --- | --- | --- | --- |
| 1 | Hotel Stay in Chicago, IL | | 07:00 PM |
| 2 | Embark in Chicago, IL | | |
| 3 | Scenic Sailing on Lake Michigan | | |
| 4 | Mackinac Island, MI | 07:00 AM | 07:00 PM |
| 5 | Sault Ste. Marie, MI | 11:30 AM | 06:00 PM |
| 6 | Little Current/Manitoulin Island, ON | 08:00 AM | 06:00 PM |
| 7 | Scenic Sailing on Lake Huron | | |
| 8 | Detroit, MI | 07:00 AM | 10:00 PM |
| 9 | Cleveland, OH | 09:00 AM | 06:00 PM |
| 10 | Port Colborne (Niagara Falls), ON | | |
| 11 | Toronto, ON | | |
| 12 | Scenic Sailing on Lake Ontario | | |
| 13 | Montreal, QC (Disembark) | 12:01 AM | |